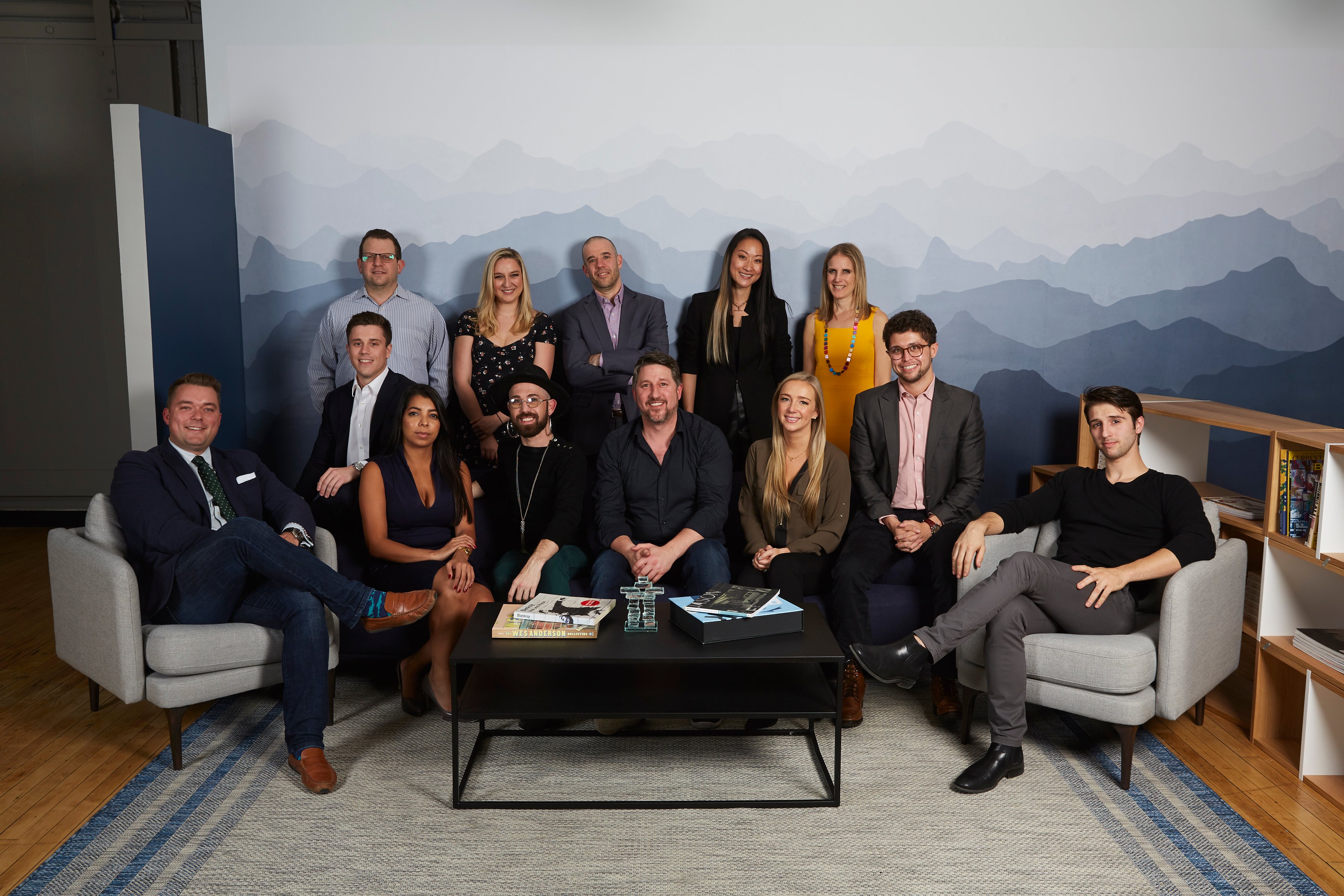 On his second day a s a legal recruiter, Whistler's founder, Sean Burke, cold-called a startup attorney to pitch him on a job at a bank,
but the man on the other end had already found his dream job.
"I hated my Biglaw M&A job," the attorney told him. "Now I have 30 clients of my own, act as an outside GC on everything from IP, employment, and lease negotiations, to selling the company for millions to Google. I make NY market. And, I wear jeans to work."
Sean, whose own quest for professional fulfillment had taken him from a SF lit boutique, to a boom-era West Coast startup, to a New York City recruiting firm, reacted "Why the !#@$ didn't someone tell me this job existed when I was in law school?!"
Whistler's mission is to make sure you never have to ask that question.
We are True Believers
We believe that dream jobs can pay market.

That happiness and financial reward are not mutually exclusive.
The job you get out of law school does not determine your fate, because it's the next move - the one you make when you know what you want - that means everything.
Top Wall Street firms represent only a small fraction of the killer opportunities awaiting a savvy veteran attorney like you.
Maybe you want to change the world by helping startups. Maybe you want to own the world by helping startups.
We're not here to judge. We're here to turn you into a believer.
We Are Indefatigable Realists
Figuring out your dream job is half the battle. The other half is getting it.
You went to a top school, work at a top firm .... it would be great if that were enough, but if the job's worth having, there will be competition.
That means 50 burnished resumes, 50 sets of glowing recommendations, 50 experienced attorneys each saying some variation of "the right thing"
We're not saying this to discourage you. We're saying this because we know you're up to the challenge. And so are we.
We Are Tipping Point Artists
Other recruiters talk a big game. We don't need to.
Whistler's promise is simple: we evaluate the competition and make you five to ten percent better. That's the difference you need to stand out from the pack.
Our comprehensive knowledge of our core industries - Entertainment, Tech/IP, Start-Ups and Fintech/Regulatory/Litigation - is going to put you over the edge.
You got yourself here, let us get you the rest of the way. Whatever your superpower, Whistler will help you discover it, sharpen it and bring it to the table.
We Are Matchmakers
True professional love requires personalization.
No, we are not talking about an agonizing process,rife with recruiter doublespeak and disingenuous small talk. That's not our style.
We're going to take the time to get to know you so that we can find you a worthy match. Which offer maximizes your potential to spend all day, every day, representing clients you love? Which provides the best balance of hours, interesting work, and exit opportunities? Which will put you exactly where you want to be five years from now?
A headhunter wants you to take the job. We want you to take the right job.