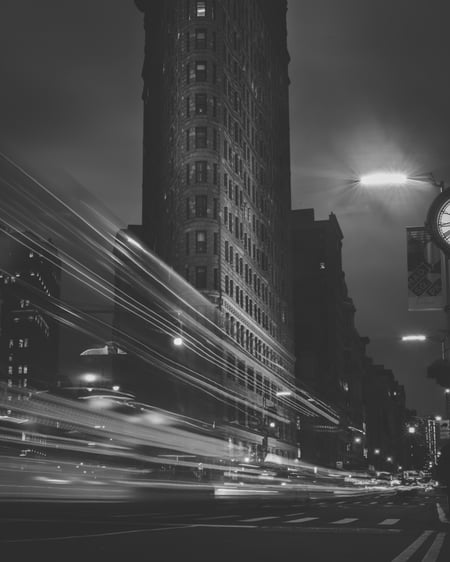 Startups are increasingly getting financed and conducting deals in New York, leaving lawyers with emerging company practices in the city in the catbird seat.Startups are increasingly getting financed and conducting deals in New York, leaving lawyers with emerging company practices in the city in the catbird seat.

In 2002, just after the dot-com bubble burst, less than $300 million was invested in New York companies in the earliest stages of formation, compared with over $3 billion in 2015, according to Pricewaterhouse Cooper's Money Tree. In recent years, New York and Boston have taken turns occupying the spot behind the Bay Area when it comes to venture capital activities.

While there are many similarities, venture capital lawyers say the startup landscape in New York is unique. That's prompting some of the largest law firms to hire partners with a proven track record in the city.

"New York is here to stay as a startup market," said Patrick Pohlen, co-chair of Latham & Watkins' emerging company practice. "I think you're going to continue to see venture capital coming."

Last week, Latham hired former Orrick, Herrington & Sutcliffe partner David Concannon, a corporate lawyer who advises both startups and venture capital firms. Concannon had joined Orrick in 2012 after nearly 11 years at Andrews Kurth.

And in March, Perkins Coie added Charles Torres to its large emerging companies and venture capital practice. Torres had previously worked in Lowenstein Sandler's office in DUMBO, a Brooklyn neighborhood that's home to a growing number of tech startups.

Torres said that the New York lawyers working in this field are an integral part of the city's startup scene.

"Lawyers in this space are like a hub of a lot of emerging company activities," he said. "We're in touch with the investors, the banks, the entrepreneurs. We don't just do their deals, we become their advisers and sometimes their psychologists."

Torres got his practice off the ground at New York boutique Reitler Kailas & Rosenblatt in 2000, when he said New York was like the "ignored stepchild" when it came to venture capital. That's changed, he said.

Dentons is also capitalizing on the growing market. Last year, the firm acquired RK Adler, a boutique that works with investors and young technology companies. The firm's partners, Randolph Adler and Michael Chung, continue to work out of their office in SoHo.

In an effort to get even closer to entrepreneurs as their companies get off the ground, Dentons set up office hours in the New York outposts of co-working company WeWork. About 20 Dentons associates and partners are available to advise WeWork members who are trying to launch their companies from the co-working space.

Adler used a baseball analogy to contrast the startup scene in New York with California.

"The West Coast is very much like the homerun hitter that hits a lot of homeruns or strikes out," he said. "In New York, we produce a lot of singles and doubles."

In New York, startups tend to be companies that offer new technologies for the finance, health care or advertising industries. Larger, more traditional companies frequently buy these startups to take advantage of the product and avoid being out-invented in their own field, Adler explained.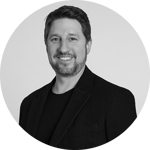 "When associates move into [venture capital] tech, they're not moving from a law firm that does that work to another that does that work," Burke said. They're moving from a big Wall Street firm to firms that specialize in [venture capital] tech."

Pohlen, who works out of Latham's Silicon Valley office, said that kind of startup activity also goes on in the Bay Area, but the mix of industries is different. "When you have those different industry overlays, it generates slightly different lawyering," he said. That is why he said it's important for Latham to add an emerging companies partner in New York.

In some ways, Latham is following its private equity clients into this area as emerging companies attract the attention of large funds.

"We have one of the nation's top PE practices, but they had not traditionally gone into venture," said Pohlen. "We're now able to serve the PE clients going into venture."

Sean Burke said there have been boutiques doing this kind of work for years, but now larger firms are asking him for help hiring lawyers who can help companies in the early stages of formation.an Burke, a legal recruiter who focuses on New York lawyers who work in venture capital and related fields, said the number of placements he's made has doubled every year since 2011.

While he's placed several partners recently, Burke said the lateral activity is especially active among associates who have worked on big corporate deals but want to have more interaction with clients.
"When associates move into [venture capital] tech, they're not moving from a law firm that does that work to another that does that work," Burke said. They're moving from a big Wall Street firm to firms that specialize in [venture capital] tech. As larger firms compete for the work, some lawyers joining from smaller firms may face pricing issues, given that their clients need flexible fee structures," Burke said. "While the larger firms sometimes have larger rates, they also have better technology and better information that helps us produce the work product more efficiently," he said. Torres agreed, but said it hasn't been a huge issue.

Torres added that the legal work is only going to get more interesting as venture capital gets bigger.

"Regulation always catches up to technology," he said. "You'll see the law evolve. That will increase the space."