The legal industry continues to experience significant changes as a result of the coronavirus pandemic, including to lateral attorney hiring. Now is an especially difficult time for practicing attorneys who were ready to make a leap from their firms, want to transition into a different practice elsewhere, or realize there is no path to partnership at their current firms. What is a lateral candidate to do now that coronavirus has thrown a wrench into their job hunt? And—on the flip side—should certain lawyers actually be pursuing new opportunities?
Last week, we shared insights from legal recruiters on how the lateral market has changed, what practice areas remain in demand, and what lateral candidates can do to set themselves apart. In this second installment of our lateral hiring Q&A, these recruiting experts weigh in on the lateral attorney job search in light of COVID-19—including whether candidates should pursue opportunities in this climate and how they should navigate video interviews—as well as steps their own search firms are taking to adapt to this new normal.
Are There Any Instances In Which You Recommend A Lateral Candidate Wait To Pursue A New Job? Are There Any Instances In Which You Recommend They Jump On New Opportunities Now?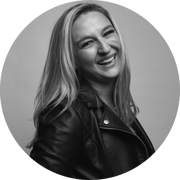 Sean Burke and Becca Blank: For most associates with general experience or those in capital markets/private equity practices, stay put. But for BigLaw junior associates who have done only a bit of litigation or bank finance and want to stay busy and get more hands-on challenging work, consider shifting to bankruptcy.
There are a lot of overlaps with litigation and M&A, depending on whether the practice is focused on debtor or creditor representation. The skills will be transferable. They're great practices willing to retool driven juniors.
Alternatively, if you find yourself getting pulled into bankruptcy or litigation and that's not the trajectory you want for your career, you should keep your eyes open. If a job does open up, you might want to be proactive and at least take the meeting.
Since Most Interviews At This Point Will Be Virtual, Do You Have Any Advice On Best Practices For Video Interviewing?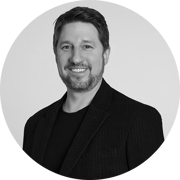 Sean and Becca: Double check how your outfit looks on your computer camera! We can't tell you how many times we've done a video call with someone and the stripes on their shirt are super distracting and wiggly because the computer camera doesn't pick them up correctly. Otherwise, we highly recommend still wearing what you would wear to an in-person interview. It's nice to still show you're putting in the effort, even if from home. Each video interview platform is different (Skype, Zoom, etc.), so we definitely recommend downloading whichever one the firm will be using in advance and testing it out. The last thing you want is to be fumbling around at the beginning of your interview.
Do everything you can to get as much video interview practice as possible—you want to come across confident and comfortable.
You can start by doing video meetings (virtual happy hour!) with friends if you're not doing them already. We also do video prep meetings with our candidates!
These are stressful times, so no judgment if you are drinking a glass of wine at 2 o'clock in the afternoon, but maybe don't leave the bottle in the background. And definitely put any pets in the bedroom. Their cuteness won't get you the job.
What Is Your Firm Doing To Adapt To Potential Recruiting Changes Due To COVID-19?
Sean and Becca: We're following market trends very closely. We're fortunate to have some of the most knowledgeable folks in the legal hiring game on our team (shout out to Dan Mummery, former Gibson Dunn hiring partner!), many of whom were around for the 2008 hiring dip. We're studying those trends as well as following what's currently going on. Also, Zoom meetings! It's the next best thing to meeting candidates and clients in person.