Firm Offers Recruiting Services Coast to Coast
Whistler Partners, a preeminent legal recruiting firm announced today that Julieta Stubrin, the former global Director of Attorney Recruiting and Diversity at Fenwick & West LLP will be joining the Company as a Senior Director and Head of Law Firm Relationships and will head the firm's new office in San Francisco. In addition, Dan Mummery, most recently a Partner at Gibson Dunn and the Hiring Partner for their Palo Alto offices, and Jonathan Drucker, the former General Counsel of Godiva Chocolatier, Inc. and Polo Ralph Lauren Corporation, will be joining the Company as Senior Consultants to focus on partner placements.
Stubrin and Mummery, will be based in San Francisco and Palo Alto, respectively, and Drucker, will be based in New York. Each will focus primarily on expanding Whistler's law firm partner practice and will work closely with Whistler's in-house counsel practice group.
"I founded this company to focus on and serve the changing legal landscape known as Tech Convergence, Luxury Brands, Entertainment, Advertising, TV/Movies/Streaming, Real Estate and Financial Services are all being rapidly transformed by technology, digital media, and start-ups. To further this objective, who could be better to add to your Tech Convergence team than a former hiring director of a top tech/start-up law firm, a former AmLaw top 15 Tech Transactions/Outsourcing partner who lead hiring in Palo Alto and the former GC of two prominent global luxury brands?" stated Sean Burke, Whistler Partner's founder.
"I am very excited about joining the impressive team that Whistler's founder, Sean Burke, has assembled and opening a San Francisco office," Ms. Stubrin stated. "My firsthand knowledge and experience, as the longtime head of recruiting for Fenwick & West, matches perfectly with the laser focus of the Whistler team. We all understand that it's critically important to have a deep understanding of the legal marketplace and that establishing long-term relationships with our clients is key. I look forward to working closely with Sean, Dan, and Jon and am certain our diverse backgrounds and extensive ties to the legal community, will create additional opportunities for Whistler to continue to provide topflight services and counsel to its cutting edge clients."
Mr. Mummery noted, "Sean is a tireless recruiter and has done a phenomenal job of focusing on the Technology and Entertainment & Media space in particular, and I was very flattered when he asked me to join the Whistler team and to lead our efforts in the new Bay Area offices." Mr. Drucker added, "During my career as a GC I've had the privilege of working with several creative geniuses who have capitalized on developments in the technological and digital landscape. When I met Sean Burke, I immediately recognized the same rare combination of drive, passion, and vision to bring new ideas and approaches to the legal search industry. I cannot wait to work with him, and the team to achieve our goals and bolster our partner practice and in-house counsel expertise."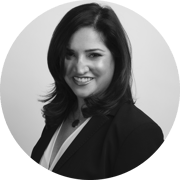 Ms. Stubrin brings her over two decades of legal recruiting and industry experience to Whistler. She spent the last 15 years at Fenwick & West LLP, where she focused on partner recruiting and led a team of professionals responsible for the recruitment of legal talent in key cities such as Silicon Valley, San Francisco, New York, Santa Monica, Seattle, and Shanghai.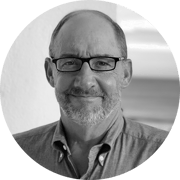 Mr. Mummery brings a wealth of experience with over 30 years of practice at leading Wall Street and Silicon Valley law firms, including as a partner, practice group head, and hiring partner. Prior to his recent retirement from Gibson Dunn, in addition to his Hiring Partner responsibilities, Mummery served as Co-Chair of the firm's Strategic Sourcing & Commercial Transactions Group, as a member of the Artificial Intelligence, Emerging Companies, Intellectual Property, Media & Entertainment, Privacy & Cybersecurity, and Technology Transactions practice groups, and as a member of the firm's global Hiring Committee.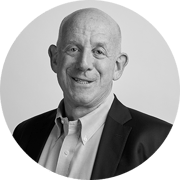 Mr.Drucker served as worldwide General Counsel for over 20 years at Godiva, Polo Ralph Lauren, and the media buyout fund and investment bank, Veronis Suhler Stevenson. He also has experience as a law firm partner at both Rubin Baum Levin Constant & Friedman (which subsequently merged with Dentons) and Zukerman Gore Brandeis & Crossman.