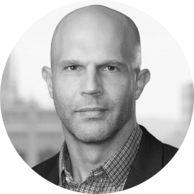 Whistler Partners is pleased to announce the placement of Rufus Pichler as an IP partner in Fenwick's technology transactions group.

"Pichler has focused on the high-tech and life sciences industries for more than two decades. He has deep transactional experience in the semiconductor, mobile communications and high-tech products industries, as well as the biotechnology and agri-tech sectors. He is consistently recognized as one of the world's leading patent professional in IAM 1000 and as a Transactions Star by Managing IP, and ranked by Legal 500 (Patent Licensing) and Chambers (Technology Transactions)."

Rajiv Patel, Fenwick's IP Practice chair, said in a statement that "Rufus's remarkable versatility with technologies and complex transactions is a tremendous addition to our technology transactions team and great value to our clients."

The placement was led by Whistler's Managing Partner Amdie Mengistu who said of the move: "If you want a great firm with focus on Tech and Life Science, Fenwick for days. If you need the best counsel on a Tech IP License, it's hands down Rufus. Hearty Congrats to Rufus and Fenwick both, I'm glad I could help make the match."

To learn more about the move, read Reuter's feature HERE.