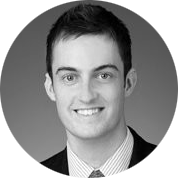 Whistler Partners is pleased to announce the placement of Owen Denby as the Senior Director, Associate General Counsel at SecurityScorecard.
As the AGC, Owen will focus on corporate and commercial transactions, including but not limited to strategic transactions and financings, customer agreements, compliance, data privacy, and employment matters. He'll be working directly under longtime friend and favorite of Whistler, Sachin Bansal, the General Counsel of SecurityScorecard.
Owen was previously the Director of Legal and Business Affairs at Rally Health.
The move was led by Whistler's Head of In-House, Kathleen Mon. "It wasn't just that Owen had the real deal experience they needed; he was able to convey his confidence and desire to add value in the most down-to-earth yet compelling way.

"Owen went on to impress Sachin Bansal and every other person he spoke with (there were many). As the process went on, I saw clearly that Owen possessed the elusive "relentless execution" Sachin had described during our conversations about his ideal candidate – a quality Sachin embodies himself.

"Beyond that, I also saw that they both, no matter how busy, were the kind of people who made time for the things that mattered, which includes investing in people and relationships.

"Helping to connect Owen with Sachin's team to be their new AGC was my first placement as Head of In-house here at Whistler Partners. The experience made be a believer in Sean Burke's catchphrase that we're "matchmakers, not headhunters." We don't pitch jobs, we build relationships."