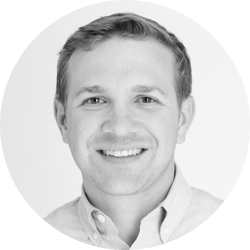 Whistler Partners is pleased to announce the placement of Josh Beser (Partner, New York) in Wilson Sonsini's Emerging Companies practice.
"He will be a member of the emerging companies practice, representing early- and growth-stage consumer brands and technology and life sciences companies in corporate matters and as outside general counsel. The move signals Wilson Sonsini's continued efforts to strengthen the firm's presence in New York and its commitment to the start-up and venture community in the region."
With over a decade of in-house experience, Joshua most recently served for four years as the general counsel at direct-to-consumer brand Away Travel, which was twice named as one of Fast Company's "Most Innovative Companies" and as one of Time's "50 Most Genius Companies." "Beser built and implemented Away's legal strategy and infrastructure at scale and led Away's legal team through substantial revenue and headcount growth, international expansion, Series C and Series D financings, growth-stage debt financing, liquidity transactions, global intellectual property development and brand protection programs, public company readiness, and executive transitions."
The move was led by Whistler founder and recruiter Sean Burke, who's worked closely with Managing Partner Douglas Clark and Corporate Partner Megan Baier to help expand Wilson Sonsini's New York office. "Josh had a number of options to pursue but when he first came to me, we both immediately thought of Wilson Sonsini Goodrich & Rosati as being the home run. Megan and Doug were quick to recognized the value of adding a key player of the New York start-up community to their emerging companies practice. I'm very excited to see what they accomplish together in the near and long term."