Sean and the Whistler team deeply understand the in-house and law firm markets and how they work together. As we've grown, I've relied on them to help us think through new openings, understand the market and find top talent.

JOSH BESER

Former General Counsel of Away, Emerging Companies Partner at Wilson Sonsini
I liked working with them so much, I joined the company!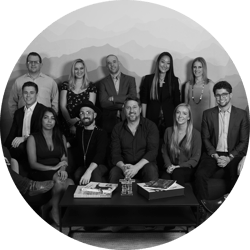 JULIETA STUBRIN, Former Director of Recruiting & Diversity at Fenwick
DAN MUMMERY, Former Partner and Co-Chair, Strategic Sourcing & Commercial Transactions Group. Hiring Partner, Palo Alto office at Gibson Dunn
EMILY WITT, Former Senior Recruiting & Legal Personnel Coordinator at Wachtell
NADEEN SHATARA, Former Recruiter at Gunderson Dettmer and Fenwick
LEE IACOCCA, had he worked in legal recruiting, we're sure
I spent over 6 months trying to hire the right in-house GC, using different agencies and interviewing dozens of candidates. Then came Kathleen.
She spent a considerable amount of time with me to understand the role, and more importantly to understand our company's culture.
Her very first intro blew the competition out of the water, and I'm happy to say she's starting next week. These guys are snipers!
OMRI DOR

Co-Founder & COO of Obligo
Emily brings a strong network and deep understanding of our priorities. She takes the time to understand the combination of creativity, raw intellect, experience, and niceness we prioritize. She is iterative, efficient, and genuinely invested in building our team. Emily is an absolute pleasure to work with and works hard to achieve our goals.
RACHEL RUBIN

VP, Programs at Roivant Social Ventures
I'd like to thank you so much for your assistance throughout the recruiting process, and for helping us find a great candidate. We're so appreciative of Whistler's support!
LEIGH CHECCHIO

General Counsel at The Trevor Project
Working with the Whistler team was an absolute pleasure. I can't think of another firm that could have put so many well-qualified candidates together for a single opening.
xxxxxxxxxxxxxx

General Counsel of xxxxxxxxxxxxxxxxxx