Sean and the Whistler team deeply understand the in-house and law firm markets and how they work together. As we've grown, I've relied on them to help us think through new openings, understand the market and find top talent.

JOSH BESER

Former General Counsel of Away, Emerging Companies Partner at Wilson Sonsini
I liked working with them so much, I joined the company!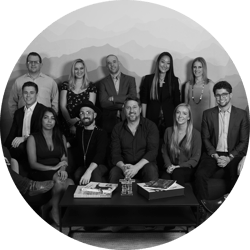 JULIETA STUBRIN, Former Director of Recruiting & Diversity at Fenwick
KATHLEEN MON, Former Senior Manager - NY Administrative and Professional Resources at Torys
DAN MUMMERY, Former Partner and Co-Chair, Strategic Sourcing & Commercial Transactions Group. Hiring Partner, Palo Alto office at Gibson Dunn
EMILY WITT, Former Senior Recruiting & Legal Personnel Coordinator at Wachtell
BECCA BLANK, Former Recruiter at Two Sigma
LEE IACOCCA, had we worked in legal recruiting, we're sure
Josh leveled with me from the start. He never tried to sell me on a position, but rather took the time to talk through options and took a vested interest in my career. I was more than just a commission.
Whether you're trying to break in or move up in the ultra competitive tech or entertainment fields, Whistler can actually get you there. Whistler's industry focused networks and resources allow them to deliver where the other guys can't.
I recommend Josh to everyone because he delivered. He listened to where I wanted my career to go and then paved the road to get there.

MARK BONIN

Technology Transactions Associate at Wilson Sonsini
Sean called me his first day on the job nearly 20 years ago. He moved me from litigation in a failing patent boutique to IP/Corporate at a top five PPP firm. It was exactly what I asked for and completely the wrong move for me.
Then, he helped me move, without getting paid for it, to a mid-sized advertising boutique where I worked happily for several years.
Lastly, as I was on the verge of true happiness, I had picked out office space and was moving to Austin Texas to start my own boutique with great weather and no state taxes, he asked me to "have breakfast and shake a hand" with this great firm he knows.
Almost a decade later, it was a perfect fit.
Now we use Whistler to find other great attorneys fed up with Big Law that want interesting work and better lives.

S. GREGORY BOYD

Partner & Co-Chair of Interactive Entertainment Group at Frankfurt Kurnit
Julieta is an invaluable recruiting partner. Her years of expertise on the law firm side give her a unique perspective – she truly knows what law firms need and want, she knows the lateral market inside and out, and she makes the entire process effortless. Julieta is amazing to work with and works with amazing talent; it's a perfect match all around. She is a go-to for any and all searches. You're in the best of hands with Julieta and I can't recommend her enough!

LAUREN BARTON

US Manager of Attorney Recruiting at Orrick
Whistler Partners is an outstanding firm, and they've become the gold standard for tech recruiting both on the law firm side and in-house. They have a deep bench, and have all the same resources (if not more) the big shops do, but their differentiators are unparalleled relationships and they make the overall experience to be highly personalized.

SACHIN BANSAL

General Counsel at SecurityScorecard
Just wanted to reach out and say how impressed I have been with Julieta. She is killing it. She is extremely responsive (which I appreciate) and really gives a lot of thought when answering my (many :)) questions. Whenever I have an ask or question she goes at it 110% and I really value that.
She also brings a lot of Bay Area market knowledge which is super valuable. For example, I am talking to a Partner tomorrow at Gunderson and she knows them well enough to shoot them a text to put in a good word. The Bay Area expertise is especially important because I went to law school on the East Coast and did not do OCI with many of the SV firms.
Lastly, I think of Julieta as a strategic partner, rather than someone trying to sell me on something that would be best for them. This last part is probably the most important and has earned my trust and respect.

NATHANIEL GRAY

Corporate and Securities (Startups) Associate at Gunderson Dettmer
I spent over 6 months trying to hire the right in-house GC, using different agencies and interviewing dozens of candidates. Then came Becca and Kathleen.
They spent a considerable amount of time with me to understand the role, and more importantly to understand our company's culture.
Their very first intro blew the competition out of the water, and I'm happy to say she's starting next week. These guys are snipers!
OMRI DROR

Co-Founder & COO of Obligo
I recently wrapped up a job search process with Julieta, and am utterly and completely impressed with Julieta. She made my job search and interview process, which is normally frustrating and daunting, so streamlined and manageable, to the point it was downright enjoyable.
Not only is Julieta a consummate professional with a deep and fulsome understanding of the market (including its dynamics and its players), but she is also unfailingly kind and empathetic. She took the time to truly get to know me and to help me figure out what I actually wanted for the next phase of my career. From day one, Julieta completely dedicated herself and her valuable time to get me to that next phase, from answering my many and varied questions, to allaying any of my concerns and doubts, to providing me with key insights into firms and its personnel, to helping me process all the information I was receiving from firms.
Julieta went above and beyond in all respects, ensuring that I was prepared for my interviews and that I was thinking pragmatically and strategically throughout the entire process.

JENNIFER BOYD

Private Equity M&A Associate at Latham & Watkins
The Whistler team has deep relationships with EGVC, private equity and corporate attorneys and have tremendous domain expertise in these areas. I always pay close attention to the candidates they work with. On top of that, the Whistler team is also a pleasure to work with.

JEFFREY LEHRER

Co-Managing Partner, Northern Virginia Office & Co-Chair, Emerging Growth and Venture Capital at DLA Piper
As a professional, I genuinely value working with other excellent professionals. Julieta is an excellent professional and an outstanding recruiter. In addition to her hands-on in-house experience as a lateral recruiter at Fenwick, she has a complete view of the tech landscape and a deep knowledge of California based-firms. Further, her business acumen coupled with her well-rounded nature (and high EQ) allows her to keenly partner with clients to identify and advance their professional and personal goals for successful long-term fits.

xxxxxxxxxxxxxxxxxx

Emerging Companies Partner at xxxxxxxxxxxxxxxxx
Working with Wolf was one of the better professional experiences I've had. He took the time to actually understand what I was looking for in my next job and how it aligned with my overall career goals. He provided me with tailored advice and opportunities, whereas, frankly, other recruiters seemed more interested in making sure I was placed anywhere they could find an opening (relevant or not). Wolf also took the time to be there for me on a personal level, and was a great sounding board when considering different offers.
I would recommend Wolf 10/10 times.
JOE DOLL

Corporate & Crypto Associate at Fenwick & West
I've known Amdie for over four years. I met him when he helped one of my close friends leave the firm we both worked for and watched him as he advised him about all aspects of his search, paying close attention to fit and long term goals as well as short term needs. Ever since, I've referred any of my friends who need it to Amdie for his advice. He's been invaluable as a source of knowledge about the market and career advice generally, with no pressure whatsoever. I absolutely trust that Amdie has my best interests at heart, and he is one of my go-to resources for career advice, big and small.
SARAH TOPOL

Litigation Associate at Cooley
Sean and his experienced team at Whistler consistently identify exactly the right candidate when I have an open position. They understand the market and they listen to me — but, more importantly, it's clear that they listen to their candidates. And they're terrific to work with.

JAHAN SHARIFI

Partner & Co-Chair of Investment Funds and Asset Management at Barnes & Thornburg
There is no better recruiter to work with than Tad. Not only does Tad work tirelessly to make sure you are offered the best opportunities, but he also takes the time and effort to get to know you personally so that he can make sure he's placing you somewhere that fits your vibe, rather than trying to rush you through the process.
To put it simply, I will never work with anyone else. I am positive that there's no better recruiter out there who cares as much as Tad, and the Whistler team as a whole, to make sure you end up somewhere where you'll be satisfied at a professional level and, more importantly, happy at a personal level.

MARC BALIATICO
Private Funds Associate at Proskauer Rose
Tad and the rest of the Whistler team are absolutely top-notch. They know the legal market inside and out and will go way above and beyond for clients (e.g. fly across the country to meet and make sure a new firm is working out for a client they've placed). Anyone looking for something different (in the best way possible) in their recruiting experience, I highly recommend working with Tad/Whistler - they are hands down the best in the business.

CALEB GINSBERG
Sports, Media & Emerging Growth Associate at K&L Gates
Tad and Whistler Partners have a great feel for the legal marketplace, especially as it relates to emerging markets. Tad was the perfect friend and ally in helping navigate the most complicated aspects of job change, while at all times making sure that I was maximizing my opportunities in a competitive environment.

MICHAEL MCQUEENY
Cannabis Counsel at Foley Hoag
From the start, Tad listened carefully to understand what I was trying to accomplish in my lateral move and shaped and drove the search process advising me at every step of the journey. He is an excellent negotiator with prospective firms and tells it how it is to his clients. He made certain that I had all of the information and considered every angle before accepting or turning down an offer. We worked very well together and I have and will continue to recommend him to friends exploring a lateral move.

WILL REILY
Financial Restructuring Associate at King & Spalding
Tad took the time to learn about my career goals, and rather than simply sharing opportunities and openings, he took the time to discuss and prepare multiple plans and paths for me to achieve these goals. In the end, I ended up at a great firm that puts right on track for where I hope my legal career will lead. Aside from our professional relationship, Tad also took the time to get to know me personally and continued to check in even when our search had to be temporarily put on hold due to the pandemic.
xxxxxxxxxxxxxxxx

Mergers & Acquisitions Associate at xxxxxxxxxxxxxxxxxxxxxxxx
Emily is a wonderful human being and that is what makes her an outstanding recruiter. The time and patience Emily took to help me figure my path was relentless yet supportive. This just shows how dedicated the team at Whistler is to your hopes and ambitions. Hands down the best experience with a recruiter ever. Keep it up team Whistler!
PRALIKA JAIN

Healthcare Associate at Moses & Singer
Whistler and Josh Bilgrei supercharged a fairly languid lateral search into high gear and impressed me with their knowledge of the tech law firm landscape and we zeroed in quickly on what I wanted and where I could get that. A few years after my lateral switch, I can't thank them enough and for anyone considering a similar career move, can't recommend them enough.
BEN ROSALES

Corporate, Emerging Growth Companies Associate at Goodwin
I wouldn't be at my current in-house job right now without Jordan's help with the intermediate steps. I can't recommend him more highly. He's incredibly well versed in Big Law and is your secret weapon for interview prep — it seems like he knows everybody and he does a great job of helping you frame your move.
JONATHAN ALLAN

Deputy General Counsel at Stoke Therapeutics, former PE M&A and Emerging Companies at Fenwick & West
Francis is not only awesome at what he does, but also is an all around great person to work with and to know. He has been a trusted advisor for me throughout my process of lateraling to a new firm in all respects, and has helped me to navigate the business-related aspects of the move (interviewing, negotiating the offer, etc.) as well as talking me through the things that would affect my personal life and career objectives. He is an organized, responsive and well-connected "people-person" who goes above and beyond the typical role of a recruiter to make sure his clients are taken care of.
JASMINE JOSEPH

Early Stage and Venture Capital Associate at Latham & Watkins
Very dependable and responsive, Francis was instrumental in my search for a position in the media/tech transactions space. He took the time to understand what type of role I was looking for and provided invaluable guidance every step of the way.
MERISSA PICO

Technology Transactions Associate at Covington
Josh and the Whistler team knew what I wanted before I did. Josh is warm, personable and thoughtful and made sure I was prepared for a series of interviews with what would quickly become my top choice. I am happy and thriving at my new firm because of Josh and the Whistler team.
xxxxxxxxxxxxxxxxxxxx

Emerging Companies & Venture Capital Associate at xxxxxxxxxxxxxxxxx
Taylor and I met in unusual circumstances. It wasn't a recruiting email or a listed job. In fact, Taylor and I met after I had spoken with another legal recruiter who completely dismissed the transition I was looking to make as "impossible." I insisted that I wanted to move from Project Finance to EC/VC and he pointed me to Taylor. After a few seconds on the phone I could tell this was the guy and he was at the firm that was going to get me there. Taylor, and Whistler Partners for that matter, are frankly the best at what they do. They leverage personal and professional connections to get you where you want to go. After hearing time and time again that it was impossible to have the career I wanted, here came Taylor who didn't point out a problem, but instead offered a solution. Low and behold, Taylor's strategy worked out and today I am an EC/VC associate at a top 3 firm for EC/VC.
Taylor not only worked with me to get me the transition I wanted, but once I was at the new firm Taylor was always readily available to answer questions, offer advice and give perspective on the transition. Whistler Partners and Taylor are well connected, smart, and experienced and those who use their services benefit greatly from their well-earned respect in just about every field of law. Taylor and Whistler Partners have gone on to help several of people in my network contemplate and execute excellent lateral moves. Whether you are looking to move to another firm in the same field or if you are trying pivot and change careers entirely, I cannot recommend them enough. If you're considering a move, or even if you're not, a conversation with Taylor and the folks at Whistler can, and will, open your eyes into how you can make your professional (and frankly personal) life better.
JOSE CORTE-REAL

Emerging Companies & Venture Capital Associate at Wilson Sonsini
Taylor made my dream job a reality. From our first call, I could tell that he had done his homework, genuinely cared about my career goals, and wanted to help me accomplish them. He understands the nuances of the media, entertainment, and technology legal market. Taylor thoughtfully and carefully curated potential lateral opportunities, found the perfect fit, and made the process seamless. I always felt that Taylor was invested in me for the long haul, and he has been a trusted adviser and friend.
PHILLIP HILL

Soft IP Litigation Associate at Covington
Despite the fact that he is a rabid Jets and Mets fan, Jon Drucker is anything but a loser. He provided critical advice and insights to me as I mulled over my options and ultimately joined a firm as a lateral associate thanks to Whistler.
Jon is a jack of all trades when it comes to recruiting. He even recommended a contractor I am using for my new home
xxxxxxxxxxxxxxxxxxxx

Corporate Associate at xxxxxxxxxxxxxxxxxxxx
Wolf and the rest of the Whistler team were instrumental in finding the best opportunity for me in FinTech, and more specifically the niche area of cryptocurrencies.
Most importantly, they listened to my desire in terms of law firm structure and growth prospects. They gave me valuable insight on market compensation and leverage in negotiations. Ultimately, I was placed at a great firm that had the kind of culture and growth prospects I sought, and the Whistler team made that happen.
xxxxxxxxxxxxxxx

General Counsel at xxxxxxxxxx, former Blockchain Partner at xxxxxxxxxxxxxxxxxx
I have had such an amazing experience with Wolf and his team! As I was considering shifting into a new area of practice, Wolf listened intently to what I was looking for. Unlike recruiters I worked with in the past, Wolf only provided me with opportunities that were relevant to my goals. Wolf and his team listened to what I wanted in a new firm and provided instrumental advice during the interview process.
Most importantly, when I received my offer from

xxxxxxxxxxx

, Wolf didn't pressure me to take it. Instead, he told me to reflect on how this next move will fit into my overall career trajectory and think about those considerations before accepting. The Whistler team looks at the bigger picture and truly focuses on how to ensure you have the best experience and land the offer you really want!
xxxxxxxxxxxxxxxx

Emerging Companies Associate at xxxxxxxxxxxxxxxxx
I couldn't recommend Amdie more highly. He took a long-term approach, illuminated the whole market, and got me to the perfect practice group for me, helping me move my career to exactly what I wanted, and frankly, what I needed at the time. Not only that, but Amdie was the only recruiter who talked to me like a real human, helping me figure out what I was really looking for at the time.
ADAM TOPOROVSKY

White-Collar Associate at Wilson Sonsini
Sean - wanted to tell you how much I appreciate what you and you team are doing for us,
and for the fact that you "get" our vision etc.
You were right when you first called me –

xxxxxxxxxxxxxxxxxxxxx

are a perfect fit in terms of how we see the world. I'm excited for

xxxxxxxx

to grow with Whistler and to build something very cool and ready for the future. I'm looking forward to doing some great deals with you.
Just wanted to drop a line – don't share this – it'll ruin my image…😊
xxxxxxx xxxxxxxxx

CEO and Managing Partner of xxxxxxxxxxxxxxxxx
Whistler has been an invaluable partner to our firm as we have grown over the years. Sean Burke and his team really took the time to get to know what is unique and special about our firm – which translated into Whistler being able to consistently bring us candidates who are a great fit.

JEFFREY GREENBAUM

Managing Partner at Frankfurt Kurnit
Tad and Emily helped me work through a difficult, risky transition - my practice group experienced several senior departures at once, and I had to decide quickly whether to go or stay, and if going, where to go. Lots of calls and meetings, and more than one kick in the ass later, all courtesy of my friends at Whistler, I landed on my feet, in a better situation than where I started. Thanks, again, for taking good care of me.

ROBERT WEISS
Asset Management and Investment Funds Counsel at K&L Gates
Working with the Whistler team was an absolute pleasure. I can't think of another firm that could have put so many well-qualified candidates together for a single opening. In particular, Becca Blank was an absolute ROCK STAR, who went over and above to make the process as smooth as possible. I consider her not only a resource for the legal market, but a true friend!
xxxxxxxxxxxxxx

General Counsel of xxxxxxxxxxxxxxxxxx
Working with Tad was such a delight. His positive energy and sense of humor made the recruiting process way more enjoyable, and on top of that, he was so well-versed in the ECVC field that I could always rely on his knowledge. He was always available - even when his baby was crying or sleeping in the same room. Thanks Tad and Whistler Partners!
CHRISTINA KWAK

Mergers & Acquisitions Associate at Fenwick & West
I am so thrilled to begin my new position at Latham & Watkins, and due to Julieta's expertise and guidance, know this will be an excellent next step for me professionally and an excellent fit for me personally. Julieta was more than a top-notch and keenly intelligent recruiter: she was a negotiator, a sounding board, an advisor, a quasi-therapist and a true ally. I cannot thank her enough for all she did for me!

xxxxxxxxxxxxxxxxxx

Corporate Associate at Latham & Watkins
I'll always think of my legal career as BT / AT. Before Tad and After Tad.
More than a terrific agent, he's the best mentor, coach and teammate a young lawyer could ever have. Beyond the experience, beyond the connections, beyond the strategy and the sheer amount of effort he puts in, what sets Tad apart is his genuine love for the work. Teaming up with Tad was more than successful, it was inspirational. Seeing his passion and drive made me want to be not only the best lawyer I can be, but also the best parent, friend and colleague.
When I was first introduced to Whistler Partners I mistakenly thought they were a VC firm themselves. But that's how polished, professional, scrappy and successful his team is for their clients & candidates. They find opportunity and deliver for their partners like no one else.
Tad is Jerry Maguire, Bill Belichick, and Jerry Rice all rolled into one. More than a terrific agent, more than a legendary career coach, truly a teammate on the legal field. He knows the players, the strategy, and the competition, and won't stop until he delivers. If you want to win, go with Whistler. They're the Yankees, Patriots, Lakers, Red Wings, Jordan, Brady, Phelps, Woods of the industry and it's not especially close. Working with this team feels like a cheat code. "Unlocking" Whistler will catapult your career like nothing else.

xxxxxxxxxxxxxxxxxxx
Private Equity & Venture Capital Associate at xxxxxxxxxxxxxx