Originally published in Chambers Associate | September 2019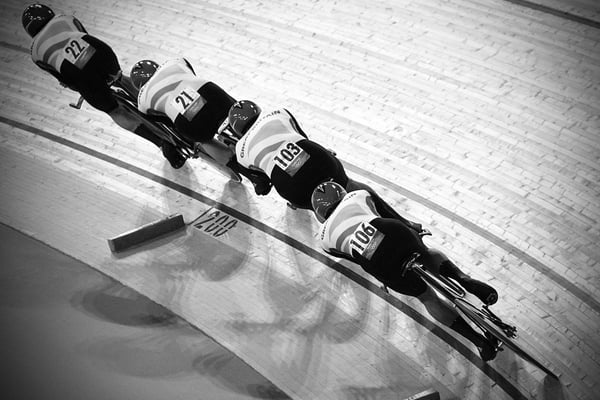 Startup lawyers advise the most innovative, high-growth emerging companies and their venture capital investors on a widerange of legal and business issues. We spoke with several attorneys and legal recruiters in the space to learn why it's such a desirable gig and asked them to share insights on how you can become a startup lawyer.
It is a truth universally acknowledged, that a corporate lawyer secretly—or, in many cases, not so secretly—would prefer a career in business. Any recruiter who speaks regularly with corporate/transactional associates at big law firms invariably hears that their eventual goal is to move over to the business side, or at least to get closer to the business. But what many of these attorneys fail to realize is that there are ways to continue practicing law while still getting to flex those business muscles as a key member of the top-level strategic team at fast-paced, growing companies. Now, does that sound like something you might be interested in?
Considering how incredibly competitive it is to land a lateral position at top startup-focused law firms, there's a good chance you've answered yes.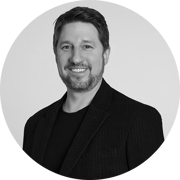 "

Startup law firms have their pick of the litter when it comes to laterals, hiring candidates mostly from top white-shoe corporate practices." That's according to Sean Burke, founder of Whistler Partners.
Burke is a lawyer himself, but he's also got experience working at startup companies, which puts him in good stead to advise anyone with an eye on this practice area. Between them, the recruiters at Whistler have worked with hundreds/thousands of such lawyers. So what is it about this practice area that big firm corporate lawyers find so attractive?
Startup Lawyering in a Nutshell
As Salil Gandhi, an emerging companies partner at Goodwin Procter in New York City, describes it,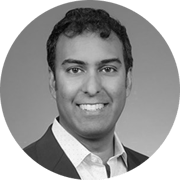 "Startup lawyers act as outside general counsel for high-growth startups throughout the lifecycle."
The day-to-day translates to

"counseling startup clients through the formation process and capital raising from angels and venture capitalists, advising on legal and business issues that arise as the companies scale and grow, and then eventually helping them sell the business or take the company public in an IPO." [Salil Gandhi]

Gandhi's practice mostly involves representing startup companies themselves, but he also represents venture capital (VC) funds when they invest in startups.

While there are aspects of the practice that are highly specialized (such as understanding VC deal terms and startup market conventions), being a startup lawyer requires at least some working knowledge across a broad array of legal domains, including tax, employment law, compensation, intellectual property, commercial law, corporate law and securities regulation. As Gandhi puts it, "In many ways, to succeed as a startup lawyer, you need to be a mile wide and an inch deep—a real generalist."

Len Gray, who founded a boutique firm specializing in representing startup companies, agrees: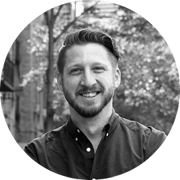 "You have to be really well balanced across a wide range of areas to succeed in this practice, and you also have to be very good at client care.

It would definitely help to be a senior M&A attorney at a large law firm, but working with startup clients requires a different skill-set." [Len Gray]
Gray, who started his career as an M&A lawyer at Latham & Watkins, adds: "Most of my job is actually like being a business psychologist, and sometimes it feels like only 5% of it is actually legal work. The breadth and depth of advice you're asked to give is just so different than what's expected by institutional clients at a big firm."
Taking Your Talents In-House
One of the main attractions of moving to a startup law practice is the prospect of building the skills and network that can enable transitioning to an in-house role at an up-and-coming startup. Firms in the space recognize this reality, as Gandhi notes: "Most laterals who come to startup law firms don't want to be firm lawyers forever. For most, it's a stepping stone, and we're conscious of that." In addition to equity incentives that could yield dynastic wealth if the company is a runaway success, venture-backed startups can provide an environment where the in-house lawyer isn't just a risk mitigator or document processor, but a true strategic partner for the executive team and a wearer of many hats.
Josh Beser is General Counsel of Away, a high-flying venture-backed travel brand. He was the first lawyer at the company and tells us,
"at various points in my tenure, I've helped to build the HR function, manage real estate, IT and information security teams, and we're currently building a trade compliance function as well. In addition to starting and scaling legal, part of the role as GC has been to build multiple arms of the company from zero to something that can be handed off to an expert. These dynamic responsibilities require in-house legal to be agile and proactive." [Josh Beser]
As startup companies scale, in-house legal attorneys play an evolving and increasingly critical role as the possibility of legal quagmire inevitably grows. When Away faced a potential FAA regulatory issue relating to lithium-ion batteries being banned from airplanes, Beser was at the center of solving the problem. "As a lawyer, I was the person at the company who best understood the rule changes and could help translate them to the business." Beser adds: "People often think it's binary: you're either a lawyer or on the business side, and one is somehow better than the other. In reality, being GC at a start-up requires a blending of these functions in order to perform our jobs effectively."
If the end goal for many who enter the startup space is to land an elite GC job like Beser's, you might ask: Why move to a startup law firm in the first place. Why not just apply for those in-house positions directly? Well, for one thing, as Burke tells us, "Successful candidates for those jobs generally come from connections as opposed to cold resumes."
But the main reason to go to a startup law firm, Burke further explains, is to really gain a deep understanding of the ecosystem, which companies are more likely to succeed and why. "If you try to enter the startup ecosystem from the outside, you're going to be flying blind," Burke says. "You go to a startup law firm to learn the ecosystem, and when you decide to go in-house, you can make a much more informed decision when you put all your eggs into one company's basket." Beser agrees: "Understanding the ecosystem enough to know what a good opportunity looks like, it can't be overstated how important that is." Gandhi learned this lesson the hard way: "I moved to a startup, didn't really have enough information, and then when things went south, I kept getting pay cuts off a bad salary to start with. It's important to look before you leap."
Tad Gruman, a Managing Director at Whistler, bemoans how many law firm associates effectively foreclose becoming a startup GC as a possible career path because of their attitudes toward lateral moves: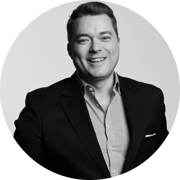 "Too often we hear from associates that they'll never lateral to another firm, they'll only consider in-house positions, without actually realizing the possibilities lateral moves can set up or open up for them later in their careers." [Tad Gruman]
Beser also cautions against jumping into a startup GC role too early in your career (even if the opportunity presents itself): "Many 5th-year associates think they're ready to be GCs. I certainly did, and I was very wrong. As we continue to build our team at Away, we have seen a trend of overconfidence in candidates without any directly relevant experience. We often find that candidates who have seen this world from the inside – or have at least represented companies at our stage of growth from the outside – more fully grasp the complexities that are unique to startups."
Living with Risk
Startups are inherently risky endeavors. As Whistler Managing Director Kathleen Mon sees it: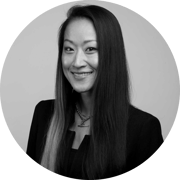 "Startups are disruptors. If you want that life, you have to be about that life. If you want to work in this space, you can't expect to follow the typical legal career path. Playing it safe is just not what startup law is all about." [Kathleen Mon]
Beser agrees that these jobs come with a lot of ambiguity. "Don't ask me what your career path will look like," he says. "Growth opportunities for our team come from the objectives of the business – our team will grow professionally by helping the business succeed." Beser also warns that "when you're at a firm, and think you'd like to work at a startup, you need to take stock in your personal comfort with risk. A high risk tolerance is a prerequisite for anyone entering this environment as young companies evolve quickly, every decision has a myriad of impacts, and your career trajectory may not be as linear as expected."
Indeed, for Gandhi, risk tolerance may be a good reason to stick with a firm instead of jumping in-house: "If you think of the decision whether to go inhouse through the lens of portfolio management, at a firm you have a diversified portfolio—if one startup client goes bust, it's not the end of the world. If you go in-house, now you're making just one risky bet." Beser adds, "You need to have a real gut-check. Lawyers think they just need more cash comp to balance the risk of a startup failing, but they're not fully internalizing the risks. I wish I had internalized that lack of diversification and risk tolerance when I decided to go in-house because that gets very real when you live it and you have a mortgage."
Life Is Long
To many high-achieving, risk-averse lawyers who are worried about making a bad career move, perhaps this all sounds mildly nausea-inducing, but it needn't be. From Gray's perspective: "When you are at a big law firm, you get tunnel-vision about what a lawyer can be (i.e., I can go to another big firm or I can go in-house at an established company). Even in-house seems to take this mythical stature because you know you don't like the law firm. There are all kinds of other things you can do (hybrid roles, other markets), but they require taking a chance and usually require some sort of sacrifice, whether in the form of taking a pay cut or stepping back a year."
If you can live with some risk, the rewards can be great. As Beser says, "I think the work that we get to do is some of the most interesting and exciting legal work there is. For people looking to make high-level, high-impact decisions (not just advisory recommendations) and who enjoy operating in legal, legal-adjacent and, in many cases, non-legal issues, working on a team like ours can be one of the best legal jobs out there."
For Mon, the careers of our three practitioner interviewees highlight the benefits of taking chances with your career: "Josh, Len and Salil have all tried a ton of different roles to get where they are today, including some seemingly 'bad' or 'dead-end' moves. Careers are long and dynamic! Be patient and humble; make the most of every opportunity while you're in it. Be smart about learning from everything you do—you never know when you'll draw upon it again. There are no short-cuts or easy routes, just try to make smart, strategic decisions."
When asked about the fear of making a bad career move, Beser – who, remember, has landed himself that highly coveted position of GC – just shrugs, "The only thing that is certain in life is uncertainty. You can't always plan for the perfect future; so know the risks, take the leap, and do what excites you most."